January 2019
| Mon | Tue | Wed | Thu | Fri | Sat | Sun |
| --- | --- | --- | --- | --- | --- | --- |
| | 1 | 2 | 3 | 4 | 5 | 6 |
| 7 | 8 | 9 | 10 | 11 | 12 | 13 |
| 14 | 15 | 16 | 17 | 18 | 19 | 20 |
| 21 | 22 | 23 | 24 | 25 | 26 | 27 |
| 28 | 29 | 30 | 31 | | | |
Calendar


AXJ SPAIN : CATALAN GOVERNMENT POLITICAL PRISONERS LOCKED UP
https://www.facebook.com/AXJ.CAT/
The Catalan Government continues to be locked up in Madrid with 5 others in exile in Belgium as tensions mount. and we are only 20 days away from the alleged election scheduled by Mariano Rajoy and his government in Madrid. With 10,000 para-military terrorizing the People of Catalonia, the independent international civil and political rights Organization called Actions for Justice ( AXJ ), has asked the European Community to intervene and stop this farce. AXJ has already billed Spain for its services as independent election observers and Spain has yet to reply? "No elections can be held under this threat" said an AXJ Observer in Barcelona.
In the meantime the Catalans are forming a new de facto government in Belgium and negotiating contracts over the Port with international companies. "Whether Rajoy and his minions want Catalonia to be independent no longer matters, it is the will of the majority of the Catalan People that decide, not Rajoy" commented a local Catalan citizen.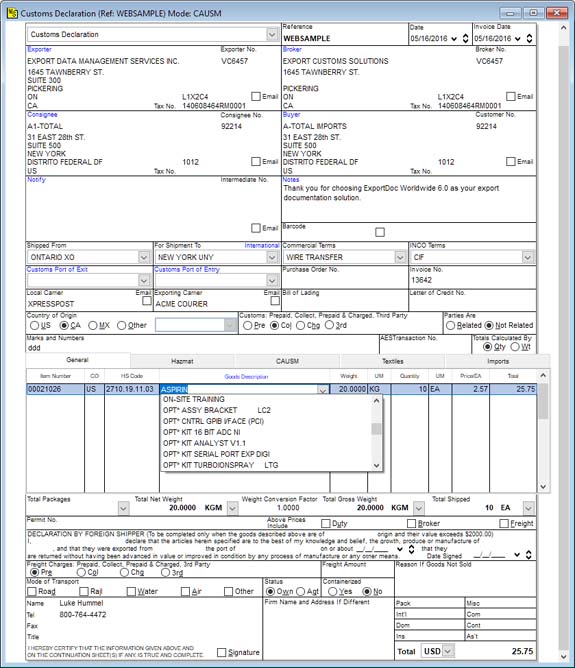 CATALAN PRO-FORMA INVOICE APPROVED FOR PAYMENT
Workers from different ports in Europe are agreeing to working conditions in Barcelona so they are preparing to occupy the Port in the coming days.
The Latest: Spanish Prosecutors: No Release for 10 Catalans
Spanish prosecutors are requesting a Supreme Court judge to uphold a custody order for eight Catalan separatist politicians and two activists despite pledges by them to drop a unilateral independence bid.
MADRID (AP) — The Latest on Spain-Catalonia political crisis (all times local):
3:30 p.m.
Spanish prosecutors are requesting a Supreme Court judge to uphold a custody order for eight Catalan separatist politicians and two activists despite pledges by them to drop a unilateral independence bid.
The judge is scheduled to reach a decision Monday.
The politicians are being investigated for pushing ahead with an illegal independence referendum and a subsequent declaration of secession in October. The activists were jailed pending trial on provisional sedition charges.
Spain's public prosecutors' office said in a statement that Friday's testimonies in Madrid didn't eliminate the risk for the defendants to flee or repeat their crimes.
Defense lawyer Jordi Pina said he hoped for an early release after the 10 pledged to abide by Spain's Constitution.
___
12:45 p.m.
A Supreme Court spokeswoman says that judge Pablo Llarena will decide on Monday whether to release or keep in custody eight Catalan politicians and two separatist activists.
Llarena is hearing the testimony of the 10 after they appealed a provisional jailing order by a lower court and pledged to give up unilateral secession for the prosperous region, the spokeswoman said. She declined to be publicly identified in line with court rules.
Former Catalan president Artur Mas says he understands the defense strategy of renouncing political activities that could be contrary to the Spanish constitution, but criticized the central government's decision to take control of the region after a unilateral independence declaration last month.
"Anybody who is in jail unjustly has all the right in the world to develop any argument that leads to freedom," Mas told reporters outside of the Supreme Court building in Madrid, where he and a dozen politicians arrived to support the jailed politicians.
___
9 a.m.
A group of 10 jailed Catalan separatist politicians and activists have arrived in police vans at a court complex in central Madrid where they plan to plea for their release.
Supreme Court magistrate Pablo Llarena is reviewing on Friday the provisional jailing of eight ousted Catalan Cabinet members, including former regional Vice President Oriol Junqueras, and the leaders of pro-independence grassroots groups Assemblea Nacional Catalana and Omnium Cultural.
The judge is investigating the eight politicians for possible rebellion, sedition and embezzlement charges related to an unconstitutional independence declaration by the Catalan parliament in late October.
The two activists are accused of sedition for their roles in protests in Barcelona that hindered a judicial investigation into preparations for an independence referendum on Oct. 1.
Defense lawyers are arguing that they have all pledged to comply with the law and renounced unilateral independence moves for prosperous Catalonia. Most of them are also hoping to campaign as candidates for early regional polls this month.
___
8 a.m.
A Spanish Supreme Court judge is reviewing jailing orders against two Catalan pro-independence activists and eight former members of the separatist regional cabinet ousted over a month ago.
A lower court provisionally jailed the 10 while magistrates probe their role in events that led to an independence declaration in late October.
The eight politicians face possible charges of rebellion, sedition and embezzlement that can be punished with decades in prison. The two leaders of grassroots separatist groups are accused of sedition for their roles in September demonstrations in Barcelona.
The 10 requested the court appearance Friday to pledge lawful behavior and renounce unilateral independence efforts in the hope of being released.
Most of them are running in the Dec. 21 regional election Madrid called after seizing control of Catalonia.
Source:
https://www.usnews.com/news/world/articles/2017-12-01/the-latest-jailed-catalan-separatists-arrive-at-court


Similar topics
---
Permissions in this forum:
You
cannot
reply to topics in this forum