January 2019
| Mon | Tue | Wed | Thu | Fri | Sat | Sun |
| --- | --- | --- | --- | --- | --- | --- |
| | 1 | 2 | 3 | 4 | 5 | 6 |
| 7 | 8 | 9 | 10 | 11 | 12 | 13 |
| 14 | 15 | 16 | 17 | 18 | 19 | 20 |
| 21 | 22 | 23 | 24 | 25 | 26 | 27 |
| 28 | 29 | 30 | 31 | | | |
Calendar


Belgian court pushes back extradition hearing for 5 Catalans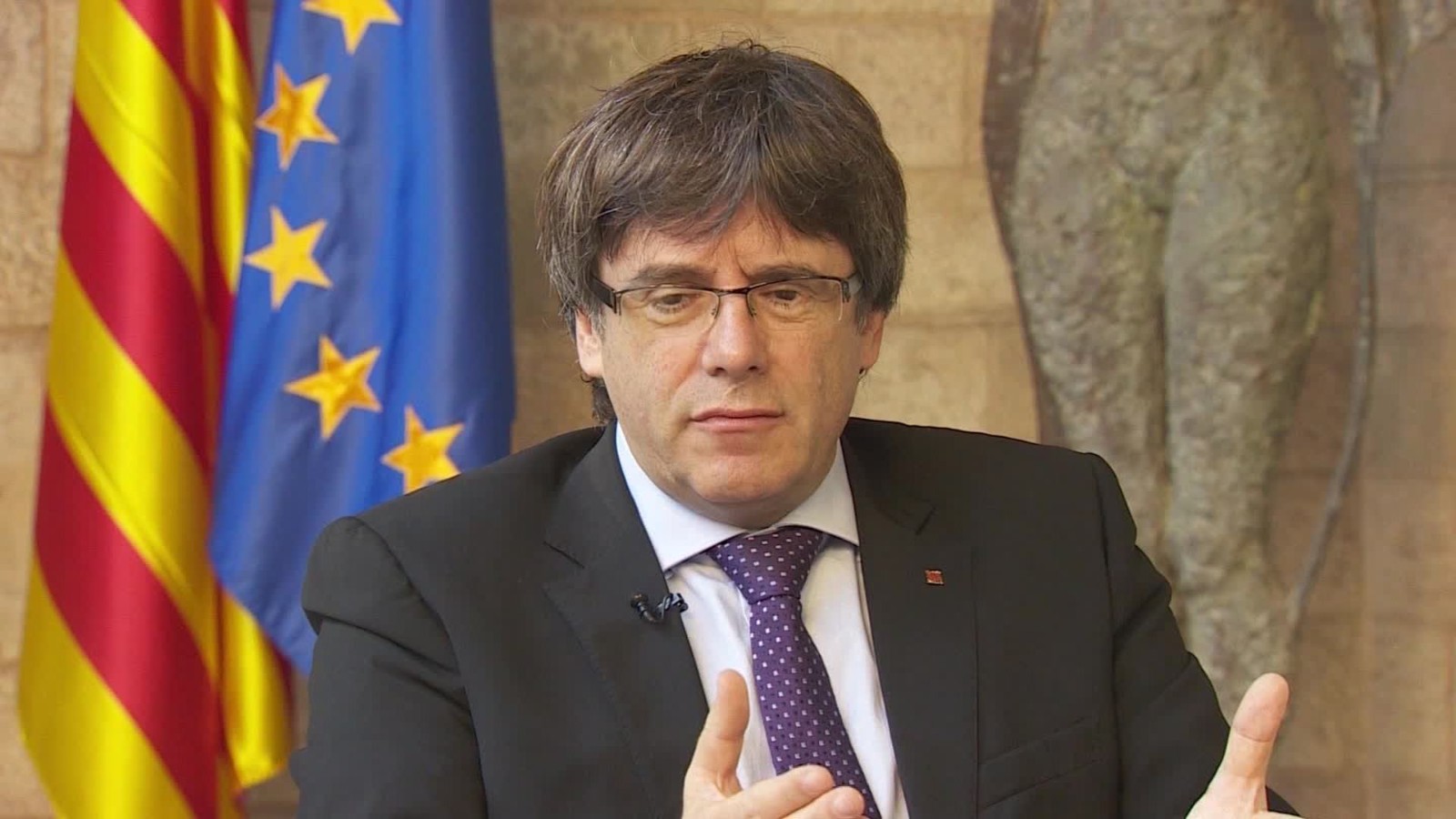 Published: November 17, 2017
www.facebook.com/axj.catalonia
As always these international and european extradiction requests become a tangled up political nightmare. One only need recall when Spanish Judge
Baltasar Garzon
decided to have Chile's dictator
Pinchet
extradited from the UK to Spain.
It never happened.
Nor will it ever happen in this case of the President of the Catalan government, Mr.
Carles Puigdemont
, and his "freedom fighter" public servants.
This is one match Rajoy lost before he started as a proof of his incompetence. Since the middle ages Catalonia has always been an independent nation, and by the looks of the recent demonstrations they want their independence now more than ever. 
It is all about the money. 
It is all about one of the most, if not the most important ports in Europe. He who controls the Ports controls the world the Romans used to say...although they failed due to not being expert sailors. 
Be all this as it may, the fear that Mr.
Puigdemont
 has, is that time may be running against him while he is held up in Belgium. Yet the clock is ticking as
Rajoy
made a move on the chess board and set the clock up for an ultimatum on
December 21,2017
. That day the votes will be cast and
Rajoy
thinks it will be a win win for him and Spain.
That is of course, if Mr.
Puigdemont
, as acting President of Catalonia, doesn't pull out an ace from up his sleeve? 
Today, as a matter of fact, he published information from Spanish News Network
Antenna 3
showing evidence of possible connections between the terrorist attacks in Barcelona and the CNI ( Spanish Secret Service ) in Madrid, on his Facebook page: 
https://www.facebook.com/KRLSPuigdemont/
This may just be the
game changer
he needs to pull a check mate on
Rajoy
? 
Catalonia my be free and independent on December 22, 1017? Don't think
Rajoy
will want to start another civil war now do you? The scary thing is he already is holding the Catalan Government hostage in Madrid.
www.facebook.com/axj.catalonia
A woman holds a placard reading in Catalan "freedom for political prisoners", during a demonstration in front of the Palau Generalitat in Barcelona, Spain, Thursday, Nov. 16, 2017.
Demonstrators fill Sant Jaume Square in front of the seat of the
Catalan presidency
, to mark one month of imprisonment for leaders of the two separatist civil platforms, ANC and Omnium. 
Eight ex-Catalan cabinet members have also been jailed provisionally. 
BRUSSELS (AP) — A court in Belgium on Friday pushed back the extradition arguments of ex-Catalan leader
Carles Puigdemont
and four allies until at least Dec. 4, likely keeping the secessionist rebels in Belgium right through Catalonia's regional election campaign.
The court hearing in Brussels for the five Catalans is the latest step in their flight from Spain to Brussels and their refusal to return to face rebellion and sedition charges that could land them in jail for 25 years.
Before the court session, the prime ministers of Spain and Belgium discussed their bilateral relations, which have been strained over the case of the Catalan officials who are wanted on a Spanish arrest warrant.
Puigdemont
lawyer
Paul Bekaert
said after the first court session Friday that "we will argue the case on Dec. 4." Whatever decision is made at that stage, two appeals will be possible and a final ruling could well only come only after the Dec. 21 election day in Catalonia.
Bekaert
said even though the prosecutor asked for the execution of the extradition request from Spain for the five, the defense lawyers could still give written arguments until early next month.
"So nothing has been decided today," he said.
The prosecutor said, according to Belgian law, there was no corruption on the part of the Catalan five but a "conspiracy of civil servants." And he added that for a refusal to fully commit to their jobs "there can be no extradition." He did not address Spain's rebellion and sedition charges.
The Belgian government has steadfastly said that it can't intervene in Spain's extradition request since it's up to the country's independent judiciary to make a decision. Friday's court decision can still be appealed.
"It is a judicial case based on the separation of powers. It is up to the judicial authorities," Belgian Prime Minister
Charles Michel
said after meeting with his Spanish counterpart
Mariano Rajoy
on the sidelines of the European Union summit in Goteborg, Sweden.
Michel's
spokesman,
Barend Leyts
, said the talks were "constructive" and didn't center on the Catalan issue. Instead the two leaders discussed Belgium's candidacy for an EU top police chief and the upcoming relocation of EU agencies from Britain, among other issues.
But the extradition issue continued to create unease.
Spain supplied the Belgian prosecutor with information detailing the jail conditions for
Puigdemont
and the four others should they be extradited.
Interior Minister
Juan Ignacio Zoido
said all the information requested had been sent but pointed out that "Spain has been a state of law for many years," adding that "nobody in Europe is going to give us lessons."
The ministry said the ousted Catalan government members, who are being sought for alleged rebellion, sedition and embezzlement, would have access to their lawyers.
EU nations almost invariably have backed the position of Madrid in its standoff with Catalonia, whose leaders are seeking independence from Spain.
Yet Belgium was among the first to criticize the use of violence by Spanish police who were trying to disrupt Catalonia's self-proclaimed Oct. 1 referendum on independence. Spain says its police response was proportionate.
The Flemish nationalist N-VA is the biggest partner in
Michel's
coalition government and has had pointed exchanges with
Rajoy's
conservative Popular Party about the Catalan issue.
___
Ciaran Giles contributed from Madrid and Lorne Cook from Goteborg, Sweden.
Source :
http://www.tampabay.com/leaders-of-spain-belgium-meet-amid-catalonia-crisis-ap_world158e8a9f6d454922aefab996509309f9

---
Permissions in this forum:
You
cannot
reply to topics in this forum